Traveling with Pets to Nantucket!
We're talking all about Nantucket today! As many of you saw we recently spent a long weekend on Nantucket with Knox, Bear, and Harper at an exceptional HomeAway home. We've received many messages about the house and our stay on Island, so I am going to fill you all in!
Those of you who have been following us for a while, know how much we LOVE HomeAway. If you aren't familiar with them, HomeAway is a vacation rental service that has over 2 Million unique listings in more than 190 countries, and most importantly over 60,000 pet-friendly homes! We've been renting with HomeAway for years, and with the addition of 3 rescue dogs over the past couple of years, we've become even more exclusive to the HomeAway experience.
As many of you pet parents know, it is tough to take the pups anywhere out of driving distance. With that said, our HomeAway search usually starts with the broad parameters of New England, Massachusetts or sometimes as specific as Nantucket. For this particular ACK trip, we fell in love with a HomeAway rental, we spoke to the owner about our three pups, and he accepted. A few short weeks later we were on our way to the beautiful isolated island off of Cape Cod. We packed up the trio and our bags and drove a short hour and a half from Boston to Hyannis where we then boarded the Steamship Authority. We decided to take our car on Island, so our ferry was a two-hour ride instead of the faster ship taking one hour and passengers (and pups) only. The trip flew by, and the dogs slept through our beautiful harbor approach.
Our home, which you can book for yourself here was breathtaking and far exceeded our expectations. It was a 10-minute drive from town to the newly constructed Slack Tide Estate on 29 Skyline Road, also known as Rental 804461vb. As soon as we turned down the pebbled entry way, we knew we were in for a treat! We passed a private guest cottage off to our right before circling a wrap around driveway that framed the three beautifully manicured acre grounds. Before entering the Slack Tide Estate, we dipped our toes in private 36x18 heated outdoor pool and the pups enjoyed rolling around in the freshly cut grass.
The inside of the house was equally as impressive. Because HomeAway's inventory consists of secondary vacation homes over primary residences, there was no clutter, no food in the fridge, no personal items laying around or limited space in the closets, which makes for a much more fun vacay! Also, the main house was fully furnished with Ethan Allen furniture and boasts two large living rooms with cathedral ceilings, a formal dining area, as well as seven bedrooms complete with six full bathrooms… there really was room for everyone!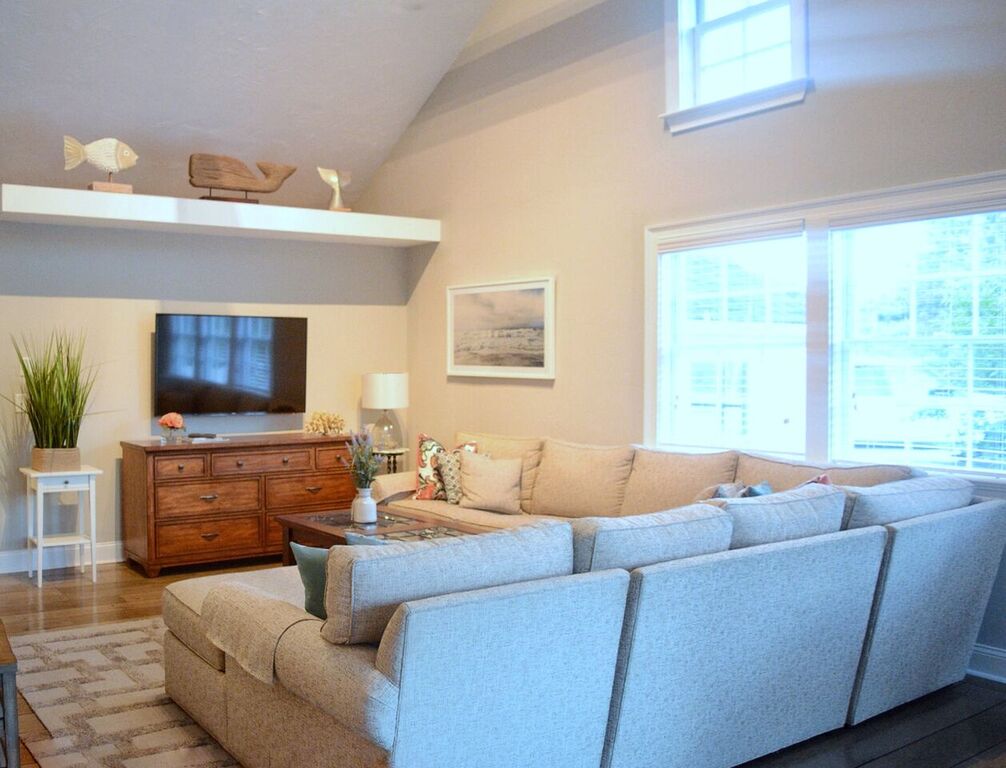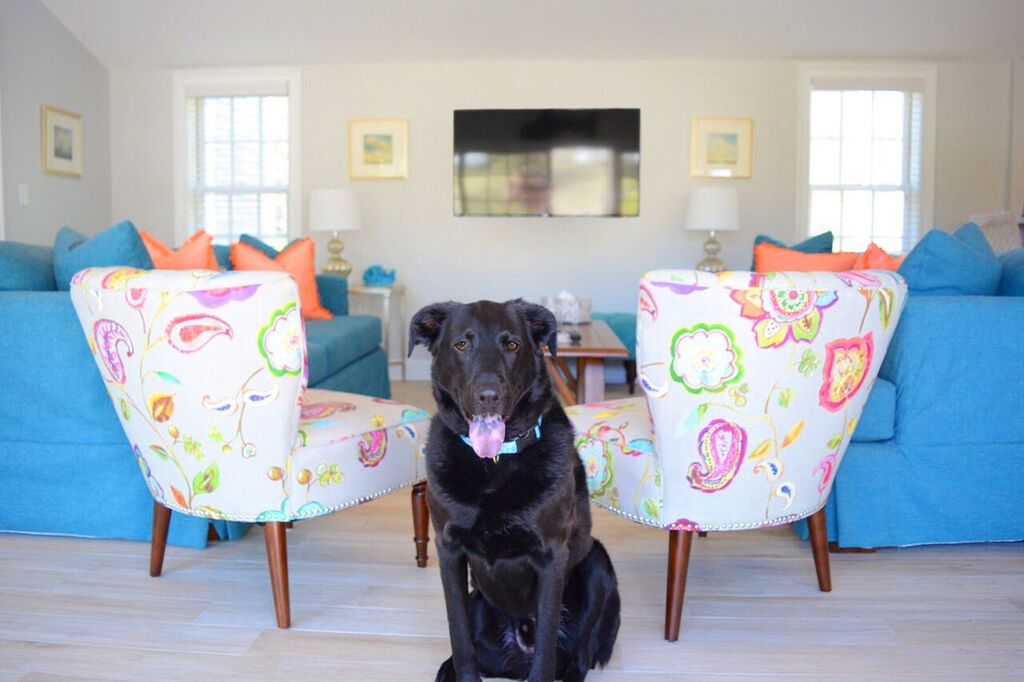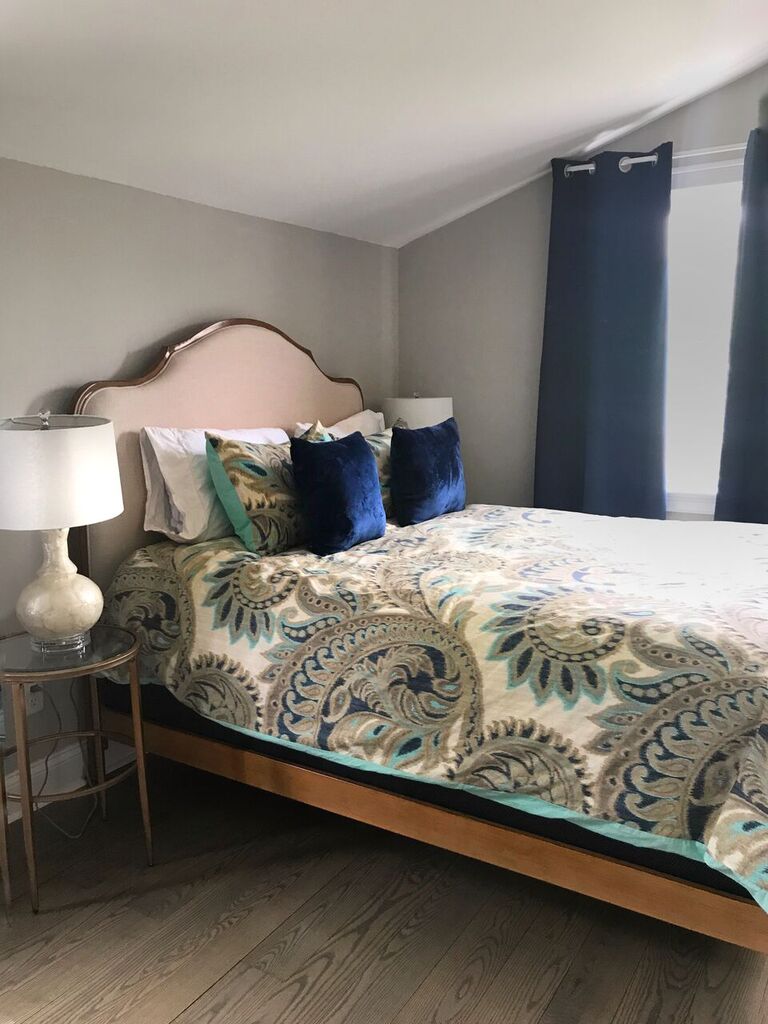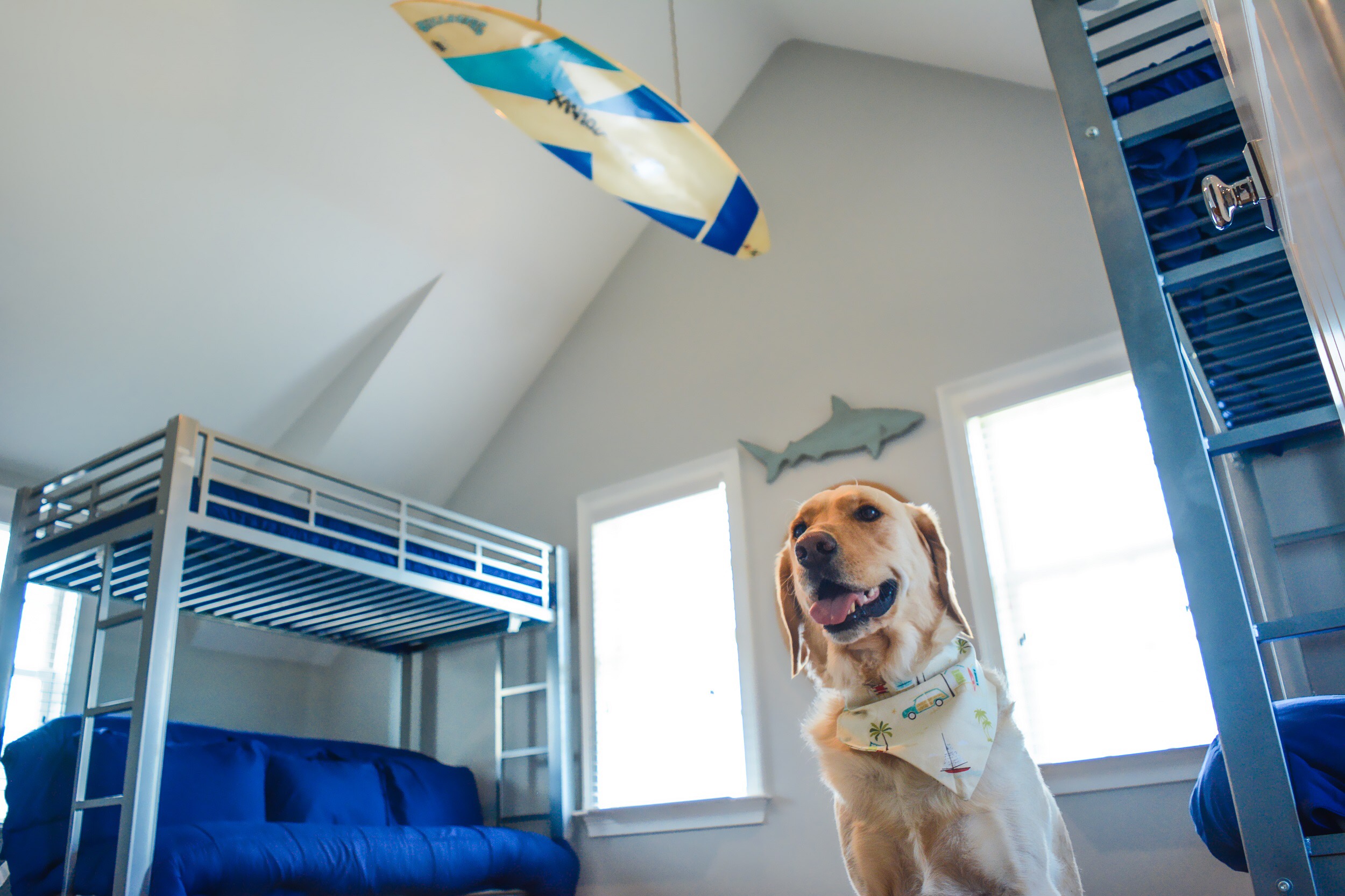 With such impressive living spaces, we decided to cook in two out of the three nights of our stay, which is very unlike us! The fully stocked kitchen not only allowed us to prepare our meals but also keep the dog's food fresh and out of the way of Knox, who is known to dine before his siblings, sneakily.
Did I mention the house is ONLY a five-minute drive to Surfside, Fisherman's, and Nobadeer beaches? And yes the dogs were able to explore all these beaches, another reason why Nantucket is one of our favorite spots!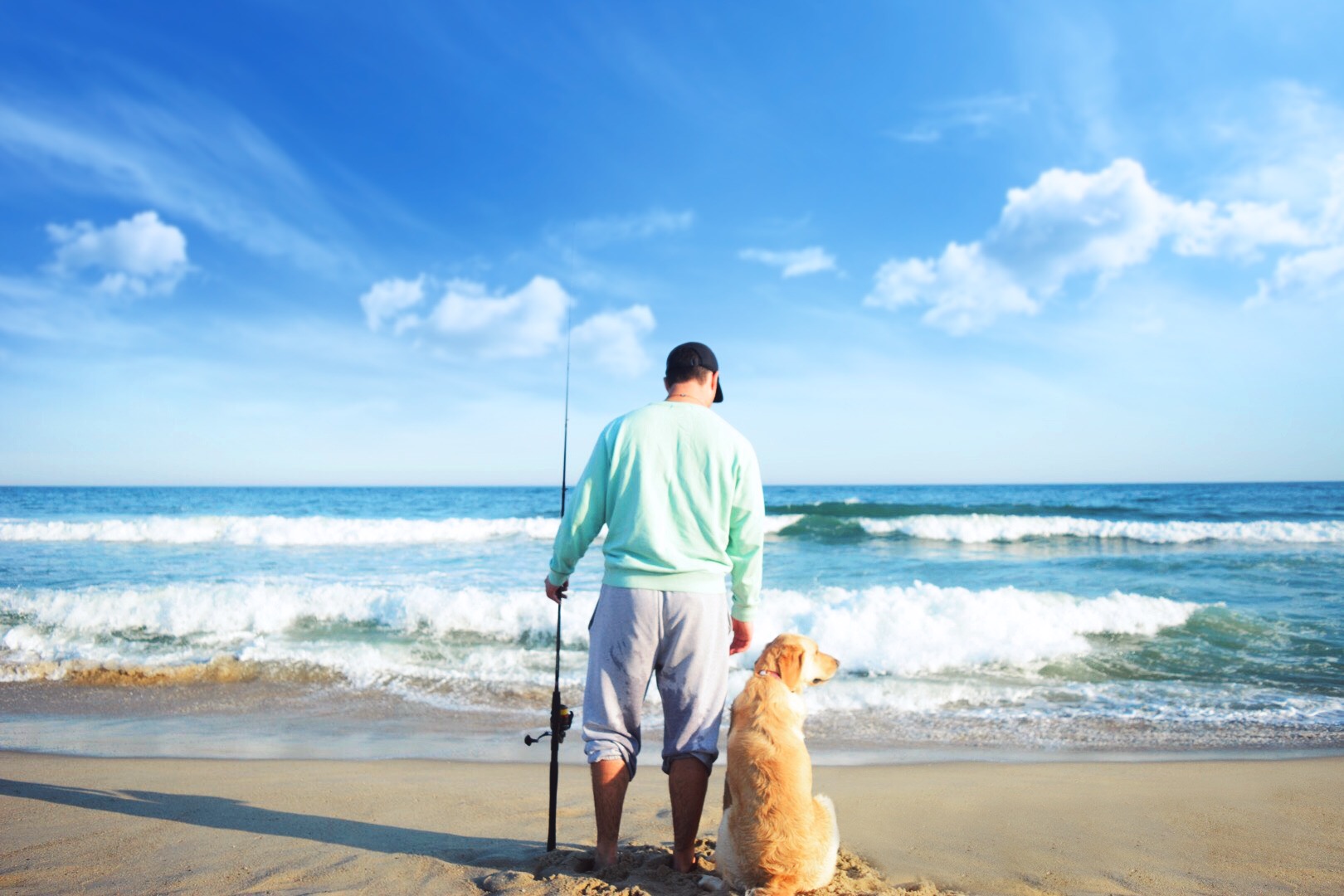 We also made a few visits to Jetty Beach, Cisco Brewers and of course Cru for drinks, but spent the majority of our vacation at our beautiful home away from home. The outdoor space was thoroughly enjoyed by Knox, Bear, and Harper, whether it was a game of fetch, wrestling each other or just lounging in the grass this was a true treat for a city dog!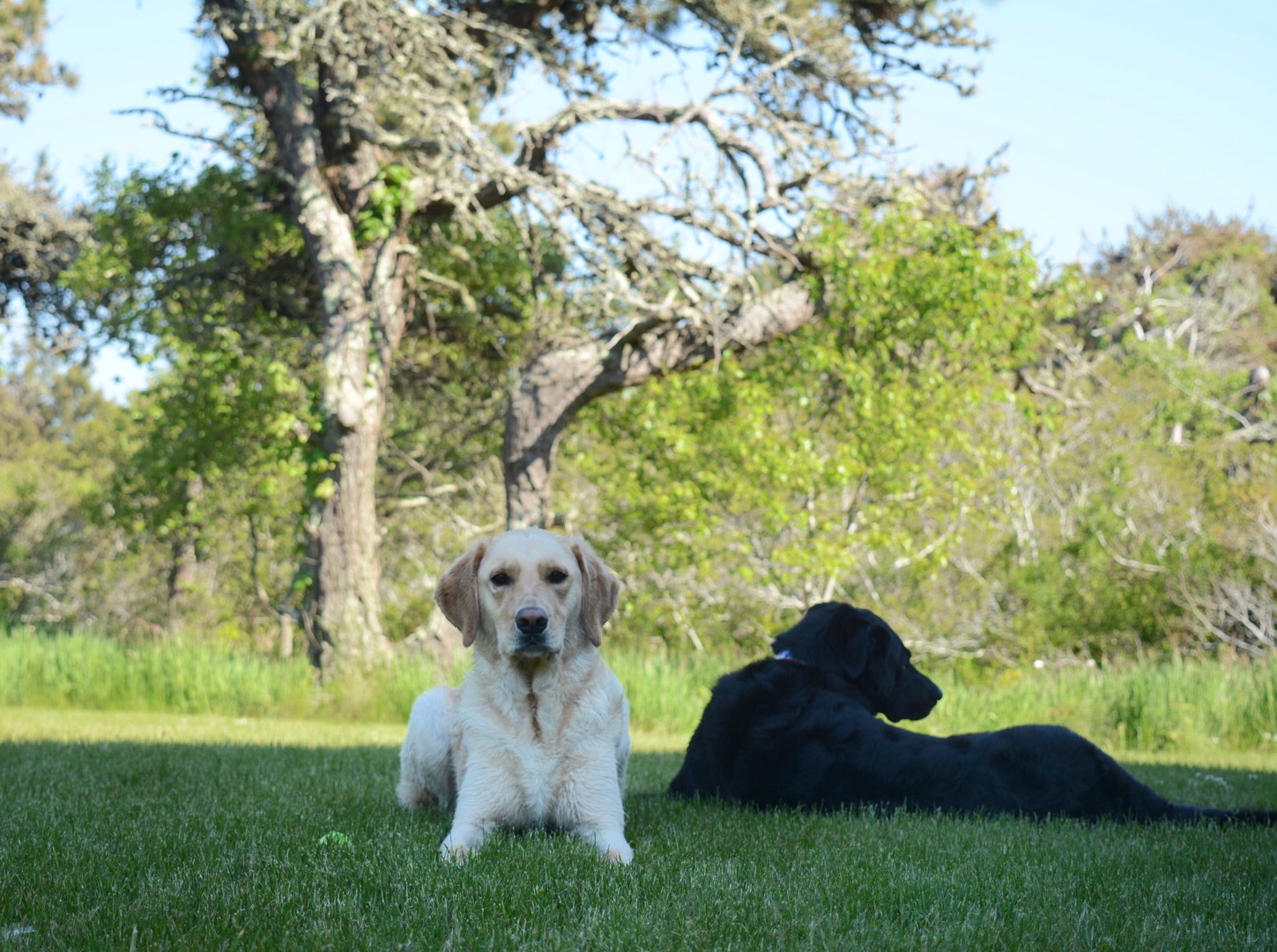 We are very thankful for HomeAway providing this stay and playing such a significant role in taking the stress out of vacationing with our beloved four-legged family members. We cannot wait to visit more places and experience more adventures with our pack!
If you are interested in renting the magnificent Slack Tide Estate home for a laid back summer weekend, wedding or family reunion its availability can be found here. We promise you won't be disappointed! In the meantime, stay tuned for a full video recap coming soon! We love partnering with HomeAway to spread the word about vacation rentals. The whole house. The whole family. A whole vacation. #HomeAwayPartner